Our Shooting Range Is The Only Place Around to Get Burgers, Bullets, and Bullseyes!
If you're in or around Poplar Bluff and you're looking for a clean, safe, and family-friendly environment to practice shooting -- Black River Shooting Supplies is the place for you. We're open to the public and have the capacity to handle just about any type of firearm. With 10 lanes that can go up to 25 yards out, our setup is ideal for all skill levels of shooters.
Whether it's your first time visiting a range or you're looking to perfect your shooting and gun handling skills, our Shooting Range and on-site skilled professionals can help you with all types of training while you learn practical skills for your firearm(s).
We enjoy serving our customers with top-notch service as they learn about proper handling skills and gun safety, so visit us today or fill out the short form below to learn more!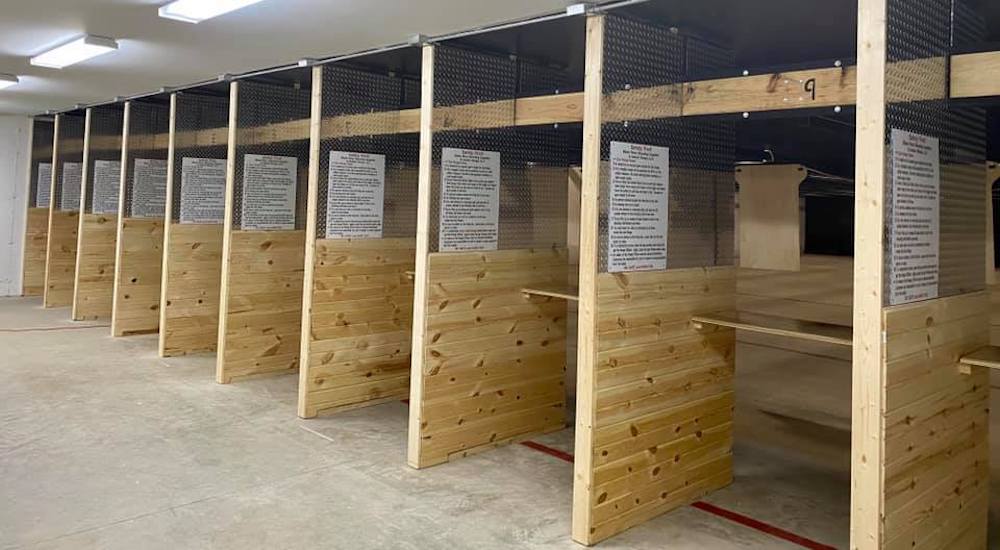 Our Shooting Range Is A Top Option For Anyone Wanting To Practice Target Shooting
If you don't currently own or have your own firearm when visiting, that's ok! You're more than welcome to rent one to use during time in our range (the only thing is rentals must remain on premises). We accept up to .44 caliber magnum pistol cartridge rounds, and if you'd like to use a higher caliber rifle round, we simply require that you use frangible ammunition (don't worry, we can help you with this as well).
All of our lanes are equipped with all of the modern amenities you would expect -- individual lights, an automated retrieval system, rifle benches and more. Black River Shooting Supplies invites anyone from our community of Poplar Bluff and anyone else interested to come and have a one-of-a-kind experience with us. Where else can you go to grab a delicious bite to eat (at the Caliber Cafe!) and have some target practice in the same location?
Our Indoor Shooting Range at Black River Shooting Supplies offers:
10 spacious lanes with targets up to 25 yards away
Rentals, accessories, fully stoked retail store and a gunsmith on site
Knowledgable and friendly expert staff members to help with any questions
A family-friendly atmosphere that inviting to all!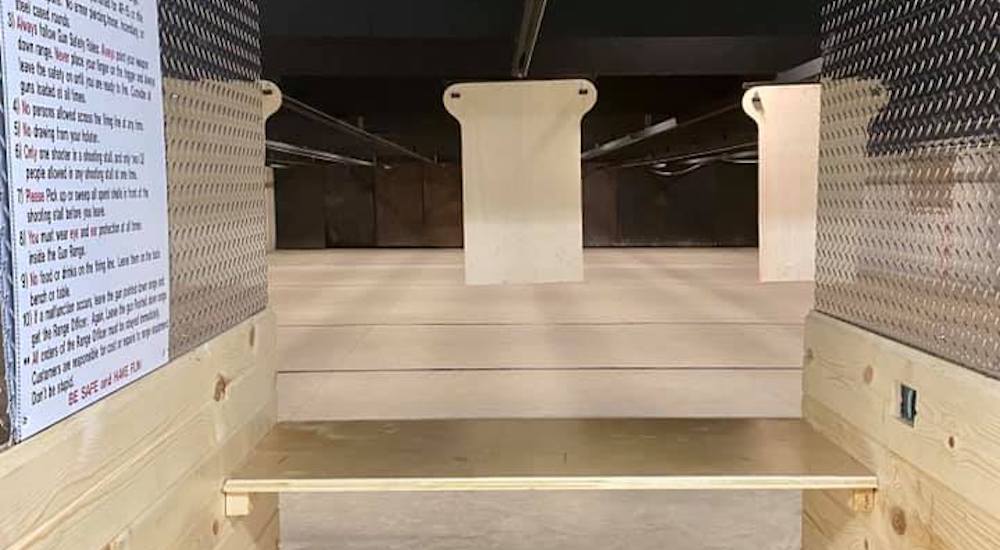 Black River Shooting Supplies: Poplar Bluff's Best Full Service Shooting Range
Our goal is to provide the region with excellent quality products and service so that anyone who comes through our doors can have an enjoyable experience. If you're looking to hone your firearm skills and safety practices, or just want to have some fun testing your aim look no further than Black River Shooting Supplies. Come on by and stop in today and enjoy everything we have to offer.
Or simply fill out the short form below to learn more today!