Locally Trusted and Family Owned Gun Shop
Whether you're an outdoor sportsman, or you're looking to take measures to keep your family safe, our expert staff at Black River Shooting Supplies can help you narrow down the best options for your application. There's no shortage of choices when it comes to choosing a firearm, equipping it with the appropriate accessories, and even storing it. So to make sure you sort through all of your options effectively, we're here to provide a level of service that can optimize any system of choice.
From sights, to optics, holsters, trigger kits and more -- our goal is to provide the Poplar Bluff community with a high quality experience and high quality products.
Fill out the short form below to learn more today!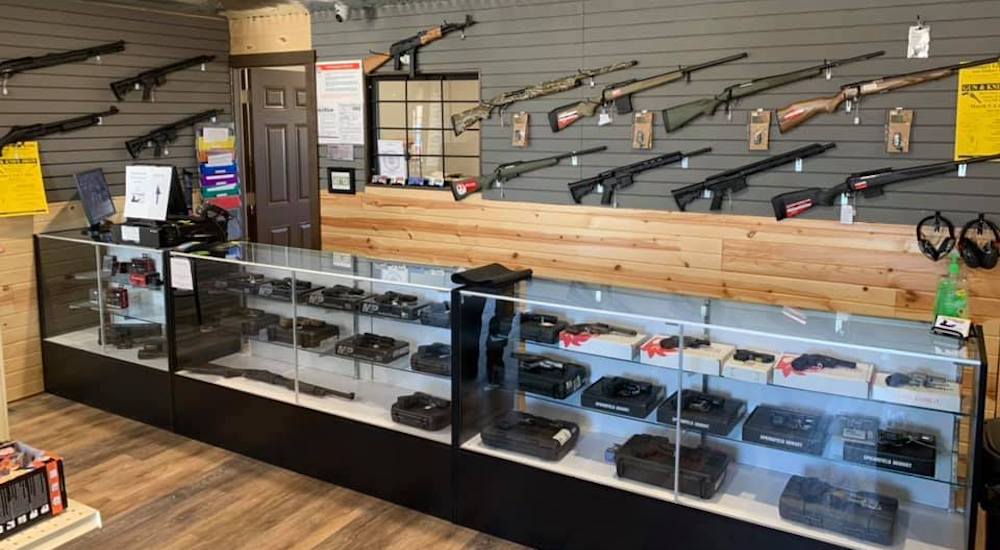 Trust Black River Shooting Supplies For Quality Firearms
Choosing the correct pieces of equipments for your needs can sometimes be an overwhelming process -- particularly if in the market for your very first firearm. With so many options and possibilities to pick between, it's important to be able to trust that you're getting quality products. Our Gun Shop in Poplar Bluff carries not only a diverse line of firearms, but also numerous accessories to ensure you're able to optimize performance for your unique setup.
We are a family owned and operated business, and it's our goal that our customers within the community are able to appreciate the family-focused atmosphere we work to create. With a knowledgable staff of friendly experts, our customers can feel comfortable knowing that we place a heavy emphasis on gun safety and proper training. We even have a Gunsmith on site to assist with repairs, installations, routine maintenance services, and more all to help you maintain your firearm.
Our Gun Shop in Poplar Bluff can help provide:
Virtually any major brands of pistols, handguns, shotguns and more
An extensive line of accessories to complement your firearms
Gunsmiths to assist in assembling it all together
Unmatched levels of service from a trustworthy and knowledgeable staff
Come Visit Our Gun Shop in Poplar Bluff Today!
Black River Shooting Supplies understands that people have their own unique sets of needs and expectations when they're in the market to purchase a firearm. Visit us today and check out our wide selection, while knowing that you're shopping at a business that comprehends your unique needs. We'd love to help you find the firearm!
Stop by today or fill out the short form below to learn more!